Effective Techniques to Recruit and Retain Top Talent
Employees form a company's most important resource, and in competitive markets, business leaders fight hard to recruit and retain top talent. It's obvious that great employees make great companies. However, getting these employees on board is easier said than done, and keeping them there can be even more challenging. Understanding the needs and wants of your workforce, and aligning them with your company's goals, keeps churn down and culture thriving.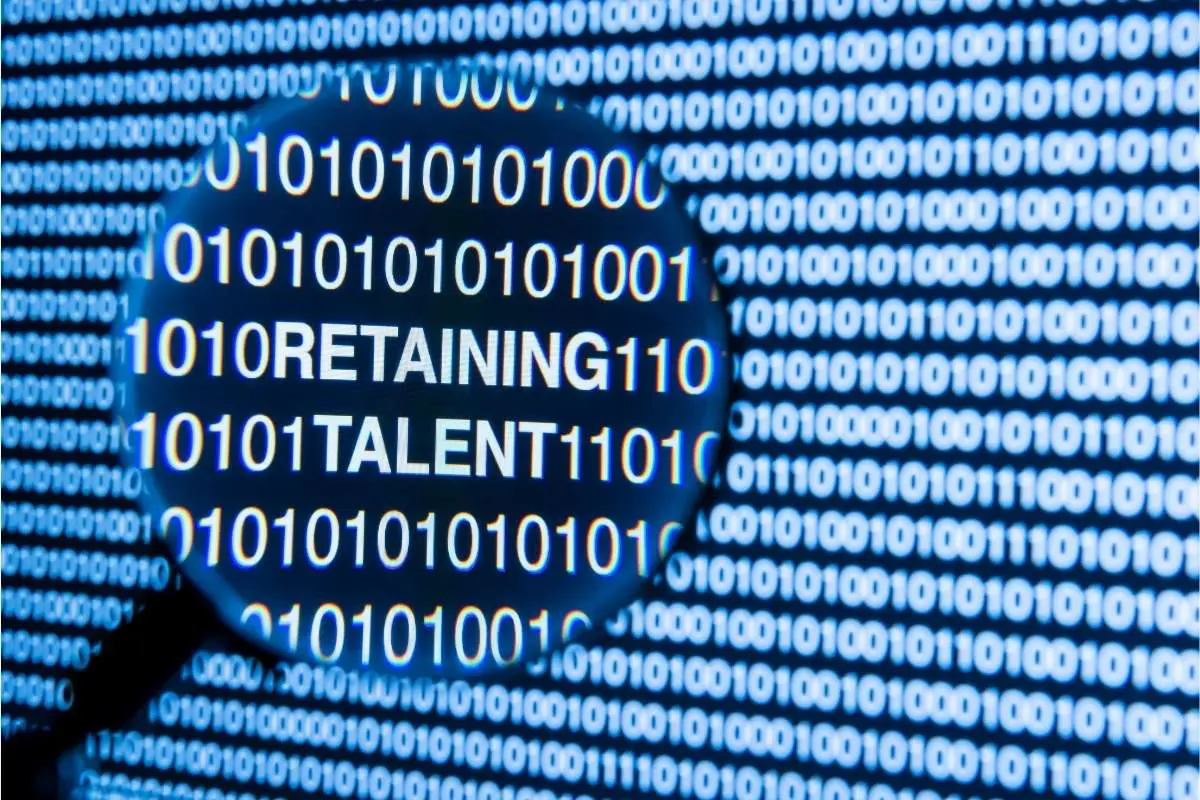 Why Do Businesses Need to Recruit and Retain Top Talent
Employee churn proves costly for many growing firms. The hiring process itself, beyond diverting attention from day-to-day business activities, can cost substantial sums for every new recruit. When workers jump ship, businesses lose all their onboarding investments, and a fresh round of costs piles up to replace them.
Short employment cycles block team bonding and morale, as company culture wears thin and businesses don't seem worthwhile. Besides these internal issues, the cost of losing your best employees also doubles whenever they start working for a competitor. Building a sustainable, aspirational, and well-staffed business requires dedication and evolution to retain and recruit top talent.
Understanding the Changing Labour Market
Innovation drives industry, and that means new people and new norms as well as new goods and services. With millennials booming in the workplace and Gen Z rising to employability, competitive firms audit their employee handbooks. Things are changing, from the dress code to the formality of communication.
Similarly, recent events dramatically shifted the status quo on working from home and flexible working. With many remote office workers getting the job done just as effectively while cutting the commute and enjoying home comforts, employers upgrade their scheduling solutions to build sustainable workforces.
Common Problems With Recruitment
Firms must hire proactively instead of rushing to replace gaps that appear when an employee leaves. Regular hiring supports growth and development, creating upskill opportunities that boost retention alongside recruitment.
How Businesses Improve Their Recruitment
If you're struggling to retain your existing workforce or recruit top talent from entry-level roles and board positions alike, it might be time to look inwards. Creating employee-focussed perks and incentives might seem costly in the short term, but attracting effective, talented, and committed employees pay dividends going forward.
Advertising Listings Effectively
You've got to be in it to win it: a strong presence in jobs fairs, graduate programs, internships schemes, and social media platforms ensures your brand stays relevant and gets your message across. Beyond this presence alone, honesty builds sustainable recruitment. Provide a salary range instead of simply writing 'competitive'. Ask for entry-level skills for entry-level jobs. Create an aspirational place to work, and the right people will come to you.
Interviewing Candidates Thoroughly
Interviewing is an inherently inefficient way to find the right candidate. Whole careers rest on single moments, with individual feelings, biases, dispositions, and surface-level appearances disproportionately affecting the outcome. The best way to solve this inefficiency is by creating a thorough interview process that involves interactive tasks, multiple employees input, and multiple stages. Conducting well-rounded interviews without pushing your candidates too far gives you the best choice of selecting a good fit.
Why Businesses Fail to Retain Top Talent
Businesses fail to retain top talent when their employees don't see a future at the firm. When businesses fail in making themselves a great place to work, they risk serious employee churn.
There will always be a bigger business with enough resources to entice your cohort away. However, when similar-sized but better-run businesses start taking your best workers, you know something's wrong. More often than not, that something is company culture.
What is Company Culture?
Companies create their own culture every time employees and their leaders interact in the workplace. Beyond cool team bonding activities and glossy PR, things like booking meetings over lunch breaks, unpaid overtime, and neglecting mental health also creates a certain company culture. Quality company culture helps businesses attract and retain top talent, while toxic culture drives valuable employees away.
How Company Culture Can Help Retain Top Talent
Communication
The best company cultures welcome honest communication, fuelling creativity and growth by talking things out across the hierarchies. Finding ways to explore employee suggestions through regular 121s and anonymous surveys helps nip cultural toxicity in the bud. Many of a company's strongest ideas about how to strengthen themselves from within also arrive this way.
Flexibility
As mentioned, many new recruits favour flexible shifts and hybrid work structures. The same goes for your existing employees, who could be won over by fresh flexibility elsewhere. This becomes a headache for employers who use rigid rota or check-in systems. Many turn to digital solutions like time and attendance software, which creates dynamic capabilities that empower flexibility. In a blog post on their website, workforce management experts Egress Systems found that 'hybrid working strategies helps future-proof firms for a competitive and ever-evolving business environment'. Inward investment, and recognition of employee needs and wants, fosters a great company culture and helps firms retain top talent.
Competitive Compensation
Competitive wages fuel competitive businesses. Forward-thinking firms often account for the opportunity cost of losing their employees to a competitor in their wage structure. Regular, performance-based wage reviews offer a great way to build loyalty and job satisfaction, alongside weekend incentives that boost productivity.
Crucially, businesses must also evaluate each role differently, with different qualifiers of success. Building quarterly targets tailored to each department, and rewarding employees based on their progress, helps retain top talent who perform best. This retention requires supportive management and monitoring.
Caring Accountability
It's important to keep an eye on things like absenteeism, presenteeism, and lateness for reasons beyond immediate revenue. Such behavioural issues could signal burnout, personal crises, low morale or poor mental health. Business leaders foster supportive company cultures by checking in with employees for pastoral as well as financial reasons.
Digital clock-in systems help automate this process, tracking and even predicting employee health. Creating streamlined and caring accountability helps businesses get their employees up and running again, safeguarding morale and productivity alike.
Opportunities and Training
New recruits value employment and training more than ever. Upskilling initiatives offer a great selling point to boost your business in the jobs market while increasing the value of your workforce. Employers make their workers feel valued, empowered, and responsible when they invest in industry-standard training and qualification initiatives. More than just retain top talent, upskilling makes talented employees even better.
Honouring Holidays and Overtime
It's great to go above and beyond, but sometimes, doing the basics helps maintain the workforce. Competitive wages don't look so competitive if they're not paid on time. Hard-working overtime loses its value if employers don't value it. Without holidays, employees lose their work-life balance. When HR or finance teams mishandle holidays, employees suffer from burnout and become far more likely to churn.
Future-proof firms remove human error from their payroll calculations and upgrade their employment infrastructure, detoxifying their company culture to retain top talent.
Conclusions: Invest Inwards to Boost Recruitment and Retain Top Talent
Investing inwards and upgrading your own facilities and services creates streamlined and well-supported workflows. When done right, this yields great retention and recruitment rates as a by-product of a great workplace. Such positive company culture, fuelled by forward-thinking priorities, builds companies and workforces made to last.