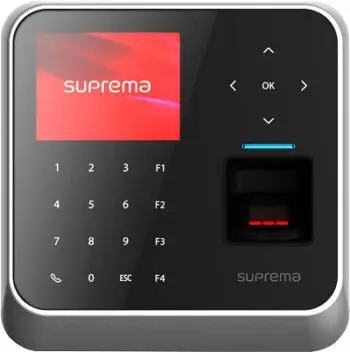 Flexible Clocking Solutions
Egress Systems is a leading UK provider of high-performance clocking in machines. We configure and implement powerful and flexible time and attendance solutions designed for the modern business environment.
Our wide range of clocking in machines includes both cutting edge biometric terminals as well as the ever-reliable proximity clocking terminals.
With a time and attendance system delivered by Egress, your business will have a flexible and effective means of managing employee attendance.
Tailor-Made Packages
Flexible Software Options
Choose from the Latest Facial Recognition Clocking Terminals
Suitable for Businesses of All Sizes
Expert Training and Support
Free Demonstrations
Expert Support
Our experts will guide you through every step of the process, from initial consultation to installation and training. Our experienced team will ensure that the clocking in system you choose is perfect to meet the demands of your unique business. We also offer on-going training and support to help you maximise the benefits that our time and attendance solutions provide.
What are Biometric Clocking In Machines?
Biometric clocking in machines use detailed measurements of the human body as a means of verifying the identity of the person clocking from amongst the records stored in the clocking device. Clocking on using your hand, fingerprint or facial image is an alternative to using a proximity RFID clocking card or fob, paper punch card or written completion of a timesheet.
To use a biometric clocking terminal your biometric details must first be registered on the device. You will be asked to present your hand, fingerprint or face to the terminal two or more times for your unique details to be recorded. The key details of your biometric profile are stored as a 'template' on the device. These are a series of numbers that record things like the position of the corner of your eyes in relation to the end of your nose or the width of your index finger at various points. Biometric clocking terminals do not record every tiny feature of your hand, fingerprint or face although some models may take your picture for a human to view at a later date.
Once your biometric 'template' has been recorded you can use the clocking terminal to clock on and off. You may need to enter a PIN and in some circumstances use a proximity card before placing your hand or finger on the terminal. When you place your hand or finger on the terminal or stand in front of a face reader the terminal compares your features to either the template associated with your PIN/card or all of the templates stored on the device. If it finds a probable match then the clocking terminal will indicate that you have successfully clocked.
Using biometric clocking as part of your time and attendance software system is a great way to eliminate the cost of issuing cards (and re-issuing lost cards) as well as ensuring your data is more accurate.
Fingerprint Clocking Terminals
As one of the UK's leading providers of biometric fingerprint clocking in systems, we've established a reputation for providing reliable and cost-effective time attendance solutions for businesses of all sizes.
Fingerprint terminals have matured and developed over the years and now offer dependable and adaptable clocking in solutions for a range of business environments.
Face Recognition Clocking Terminals
Biometric facial recognition terminals are becoming increasingly popular as they offer contactless clocking coupled with fast and accurate recognition speeds.
A facial recognition clocking in machine avoids the problems that arise with dust, sweat and grease on dirty hands, making it a hygienic solution that can be used by all workers.
Proximity Readers
Despite the advancements in biometric technologies, proximity clocking in machines remain popular with many companies. They provide a tried and trusted clocking solution that workers are familiar with and comfortable using.
Proximity readers can also be a very cost-effective access control solution where large numbers of exit/entry points require operation.