How to Promote Workplace Well-being
Companies with great well-being perform well. When you invest in your strongest asset, your team, you create a dedicated, sustainable, and successful workplace. The best and brightest companies outlast their rivals by fostering a happy workplace, leaving the rest of the world striving to keep up. So how can you follow their lead and promote workplace well-being? Understanding the different dimensions of this multi-faceted issue, and researching some tips to improve your strategy, puts you in the perfect position for positive change.
What is Workplace Well-being?
As the need for and focus on workplace well-being increases year after year, the term gets thrown around a lot in meetings and company emails. This widespread usage runs the risk of diluting its meaning, so it's important to be clear with exactly what we mean when we discuss the topic.
Workplace well-being covers a broad spectrum of human resource goals, centring around your team's mental health and happiness. This spectrum encompasses their career fulfilment, their attitude towards their job and their team, and their emotional state over a given time period.
Many businesses treat their workplace well-being problems with quick fixes that tackle the symptoms rather than their causes. A fruit bowl in the workplace kitchen or a night out at a local bar can't fix things forever. The most effective businesses see workplace well-being as a journey, not a destination, and employ proactive, long-term strategies to support their team.
Here are ten examples of long-term strategies that successful businesses deploy to promote their workplace well-being.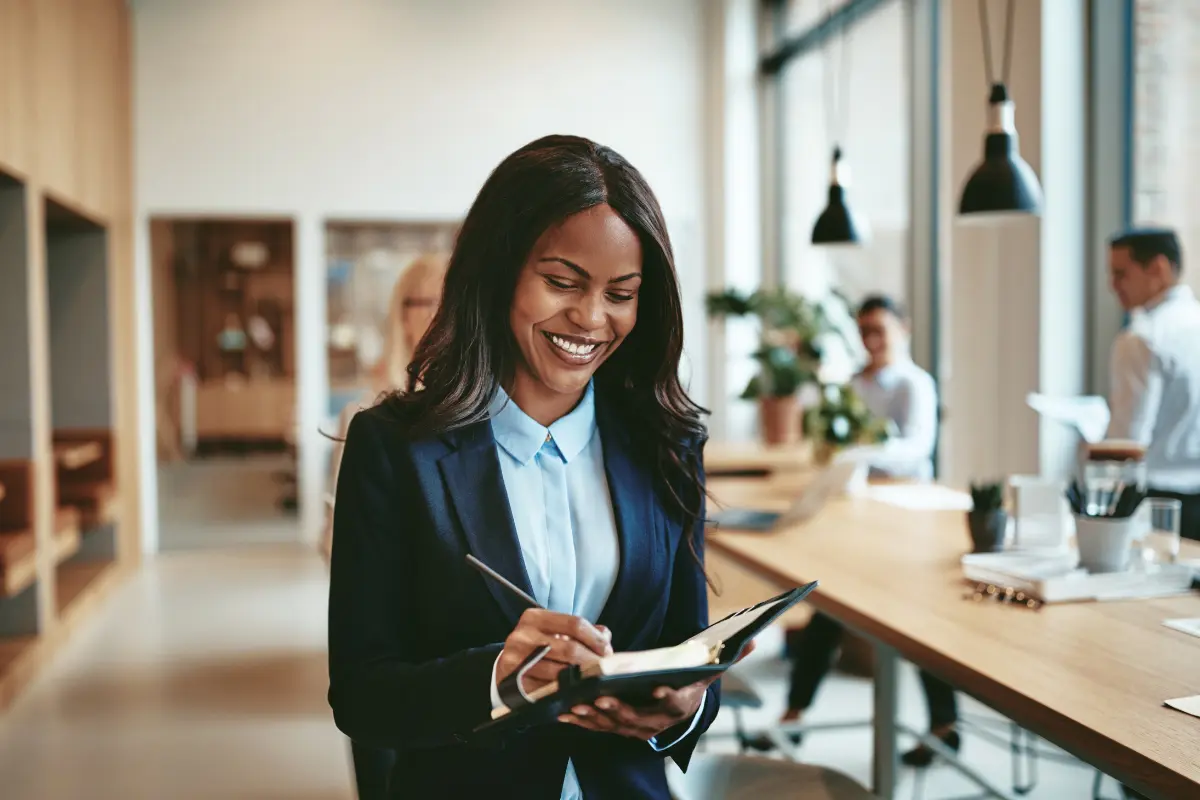 1. Taking Stock of Your Workplace Well-being
The first stage of any sustainable business strategy involves a robust planning stage. To create your workplace well-being strategy, you need to take stock of your team's current well-being. Taking stock requires you and the team to gather information and opinions from across your departments and up and down your company hierarchy. Once you know the causes behind any trends of positive or negative well-being, you'll be better armed to improve your company.
2. Involving Your Whole Team in the Change
After you take stock of your workplace's well-being, you also need to involve your whole team in the solutions. Promoting well-being works best when everyone's involved, from the top down. When CEOs, board members, and senior leadership teams stress the importance of workplace well-being, the culture starts to change. When they turn those conversations into actions that the whole team feel, workplace well-being improves.
3. Refining Your Management Strategies
Poor management comes up time and time again as a leading cause of falling well-being. The chain of management holds a business together and keeps it moving, so improving management styles promotes workplace well-being across your team.
Rather than suggesting that managers assess well-being, some businesses mandate these discussions. Line managers must discuss well-being and implement strategies to improve it if businesses are to improve as a whole. Personalised well-being strategies work best, so managers should create open-door policies and foster honest conversations in one-to-one meetings. When employees feel confident enough to share their ideas, line managers should consider these and find ways to create productive compromises.
4. Improving Your Annual Leave Policies
Burnout wreaks a terrible toll on the global workforce, threatening mental and physical health, sapping productivity, and accelerating employee churn. While strategies to reduce burnout increase breaks and time off, they promote workplace well-being, shoring up business success in the long run.
When employees forget to take their holidays or postpone their annual leave indefinitely for their job, their work-life balance suffers. In fact, it falls off balance completely. Monitoring holiday leave with timesheet management software lets you encourage your team to reap the rewards of their hard work. This policy shows your team that their business cares about them, promoting loyalty and good workplace well-being.
5. Rewarding Hard Work and Good Values
On the topic of rewards, healthy businesses employ plenty of tactics to incentivise positive working cultures and promote workplace well-being.
It's easy to fall into the trap of exclusively rewarding big numbers and profit. However, acknowledging great ethics goes a long way too. Businesses typically establish a set of core values that they wish to uphold in their team and their industry, but they rarely act on these values.
Identifying a colleague who showcases each of these values helps improve their well-being while setting a positive example to work by. When you reward soft skills like kindness, empathy, and responsibility, you show your team and the world that you're invested in promoting well-being.
6. Delivering Workplace Well-being Training
It's no good setting targets and uphold standards for improved well-being if you don't give your team the skills they need to help each other. Training managers to identify lapses in well-being and promoting improvement strategies lays the infrastructure for positive change.
7. Providing Resources to Support Workplace Well-being
As well as internal training to help each other, some employees need external resources to sustain their own well-being. Whether it's formal therapy sessions for burnout sufferers or subscriptions to meditation and calmness apps, mental health resources protect your team.
Physical health and mental health support each other in a positive feedback loop, so investing in one supports the other. Some forward-thinking businesses subsidise yoga classes or gym memberships. These services promote workplace well-being, while serving as a great selling point to recruit new talent and enrich your team.
8. Creating Working Structures Where Socialisation Flourishes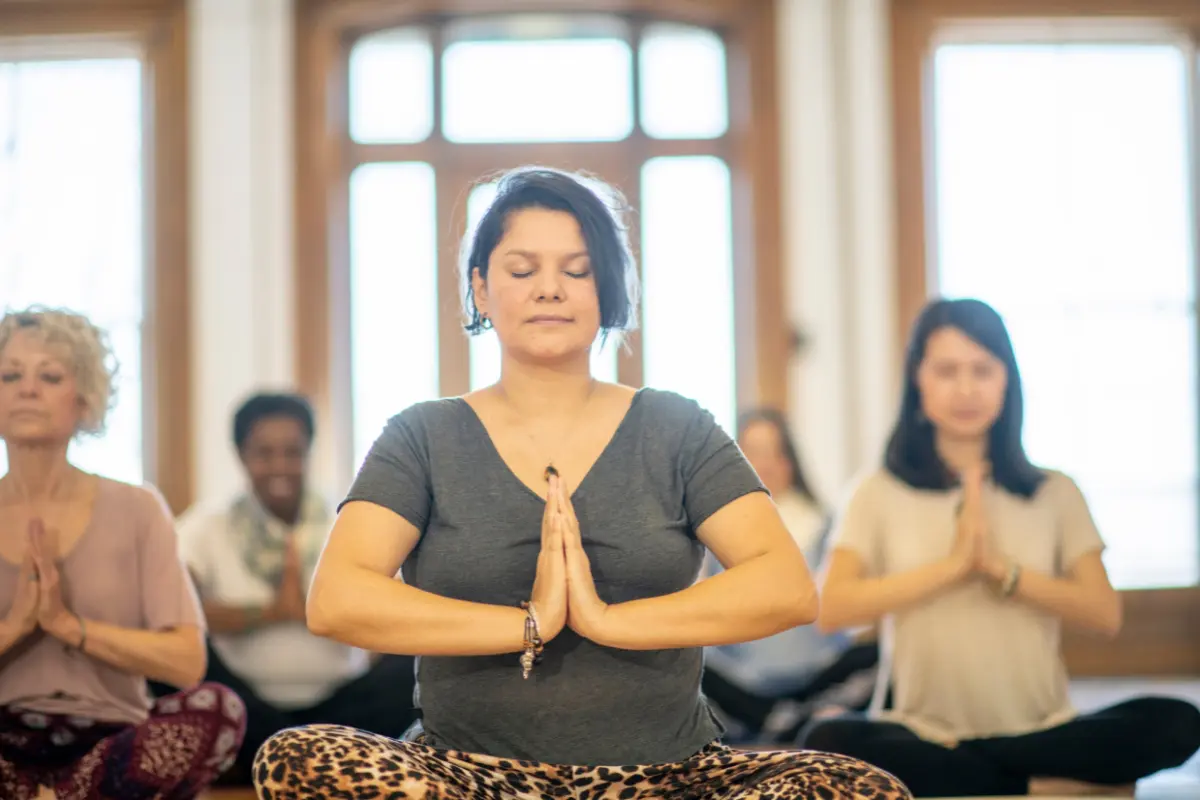 Employees around the world rejoice in the freedoms provided by hybrid working, but these benefits come with costs. One cost of remote working is just how remote it makes you, leading to loneliness and disconnection from the rest of the company.
Sometimes, your company just needs company. Working social sessions into your quarterly cycle, including team building and non-incentivised outings, helps bring your team together. Focus on bringing your hybrid workers out with your team to promote teamwork, cohesion, and sustainable workplace well-being.
9. Changing the Working Environment
Employees need the right environment to flourish. While the "flowers need soil, sunlight, and water" analogy seems slightly trite and simplistic; there's something to be said for improving your workplace to improve workplace well-being.
Investments into workplace quality of life, with natural light, green spaces, and ergonomic equipment, often pay off. Like many strategies for workplace well-being, a well-resourced working environment promotes employee retention, recruitment, and stakeholder investment.
10. Ensuring Workloads Protect Workplace Well-being
For many businesses, burnout remains the main obstacle to workplace well-being. Long hours and stressful schedules create tired, inefficient, unsustainable teams. Piling on the deadlines might seem to improve productivity in the short term, but it can't last.
When your employees feel tired, exasperated, and under-appreciated, their commitment to the company collapses. With every unnecessary deadline, you'll increase the chances that they'll start looking for somewhere else to work. Businesses save more with reasonable workloads and timetables than they'd fork out on replacing their disaffected teams.
The Benefits of Workplace Well-being
Businesses unlock a whole host of ethical, professional, and financial benefits when they invest in promoting workplace well-being; that's why so many top businesses make it a top priority. Investing in the right infrastructure, like timesheet management software, highlights your commitment to your team. Committed teams create healthy cultures and successful businesses.