How Time and Attendance Software Can Help Your Business
If you are not yet using time and attendance software for your business, you may be putting time and resources into your HR management which could be dramatically reduced.
Time and attendance software allows you to automate business processes, freeing up time which can be spent on developing other areas of your organisation. Automation also removes the possibility of human error, a potentially costly and time-consuming issue for many companies.
In order for you to ensure optimum performance within your team of employees, you need to be able to concentrate on key roles and real-time attendance information when you need it. This is where time and attendance software can help you.
Seamless HR System Integration
Focus Time Attendance software interfaces with several of the most popular HR packages, including Iris Cascade HR, Sage HR (formally known as Cake HR), XCD HR and Breathe HR. Should you need an integration with a different human resource software package then our team can develop this for you.
Simplified time tracking software – Calculate employees working hours, breaks, rounding, overtime and shift patterns automatically
Integration with payroll to speed up payday
Absence management and lateness with automatic definitions
View the availability of your employees to allow efficient work scheduling
Download schedule clocking information throughout the day
Integrate with access control solutions
Get accurate, real-time employee data for fire roll call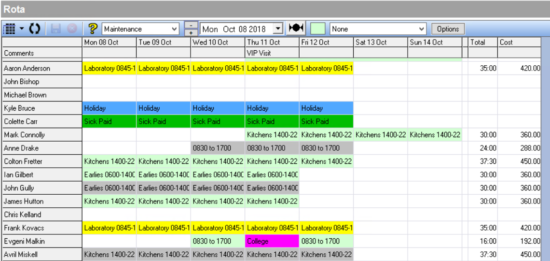 Focus Time and Attendance Software
Flexibility has underpinned the development of the Focus Time Attendance software.  Available in three versions to suit the size and complexity of your business requirements:
Focus.net – A feature rich cloud based Tme and Attendance solution for businesses of all sizes

Focus Lite – Time and Attendance essentials for small businesses to SMEs

Focus Pro – For experienced professionals needing a complete Time and Attendance package

Focus Enterprise – For comprehensive monitoring and advanced analysis features
Focus Time and Attendance Software Features
Core Functionality
Whichever version suits your needs best, you'll benefit from a user-friendly time and attendance management package packed with accurate and useable data. Enjoy using easy to read, editable timesheets and customisable absence reasons. See work schedules and absences displayed on a calendar view and export to a wide range of payroll packages.
Focus will save you time and money as you speed up payroll preparation tasks while quickly identifying time lost through lateness and absence. Using simple pay rules quickly calculate the time worked across different pay rates and consequently improve data accuracy.
All Focus versions provide you with a quick-print fire muster report based upon up-to-the-minute clocking records. Furthermore, obtain a range of time and attendance reports for day-to-day analysis.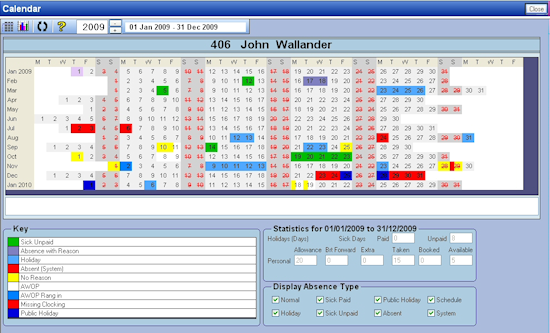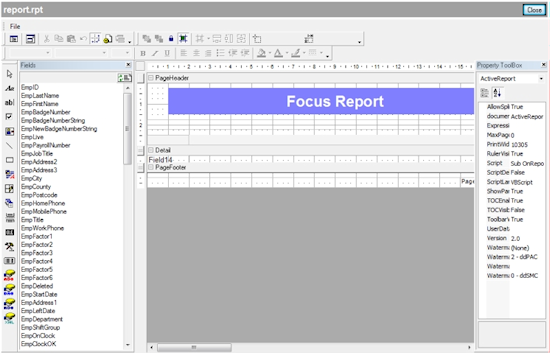 Flexible Shift Rules
Focus Lite offers flexible shift rules for managing employee schedules catering for all of your overtime, breaks, overnight shifts, grace and rounding requirements. In addition, the Focus Pro and Focus Enterprise packages offer customisable scripting. As a result, they are fantastic for tailoring your rule precisely to your requirements.
Don't hesitate to put us to the test – we like to demonstrate we can meet your needs before you make your purchase.
Payroll Reporting
With your employees clocking in and out electronically, the time saved in processing payroll is considerable. Industry estimates the time needed to manually enter the data from a single manual punch card is six minutes –and this can be doubled if the data must then be entered into a payroll package.
Our system eliminates all this time cost, sending the data automatically to your payroll package. This also eliminates any human errors made during data entry – and while employees will be only too happy to point it out if they are underpaid, they can be a little quieter if they are accidentally overpaid!
Each payment period can be defined by you – it may be weekly, monthly, calendar monthly or any variation you choose. Once set, the information is already on the system thanks to the clocking in and out, so it is a simple job to export the information to your payroll package.
Seamless Payroll System Integration
We support every major payroll brand, including Sage and Pegasus. A range of printed reports are available.
Time and Attendance Solutions for Efficient and Effective Results
The team at Egress will work with your team to integrate your new software with your existing time and attendance systems, access control and workforce management systems. This allows for streamlined and efficient scheduling, management, payroll and HR administration.
You can also monitor your employees at the touch of a button, rather than potentially having to collate information from various sources.