The Benefits of Absence Management Automation
Everyone loves Fridays, the day at the end of the week when we enjoy some hard-earned time off. However, not everyone works for all of their allotted hours. The reasons for absences vary, from illness to holiday to Bank Holiday to unpaid leave, but all these causes share a common impact: A cost to the economy, up to £70 billion in the UK alone. As this issue increases, it's well worth exploring solutions like absence management automation. Understanding absences, and the systems that manage them, can help you protect your staff and your bottom line.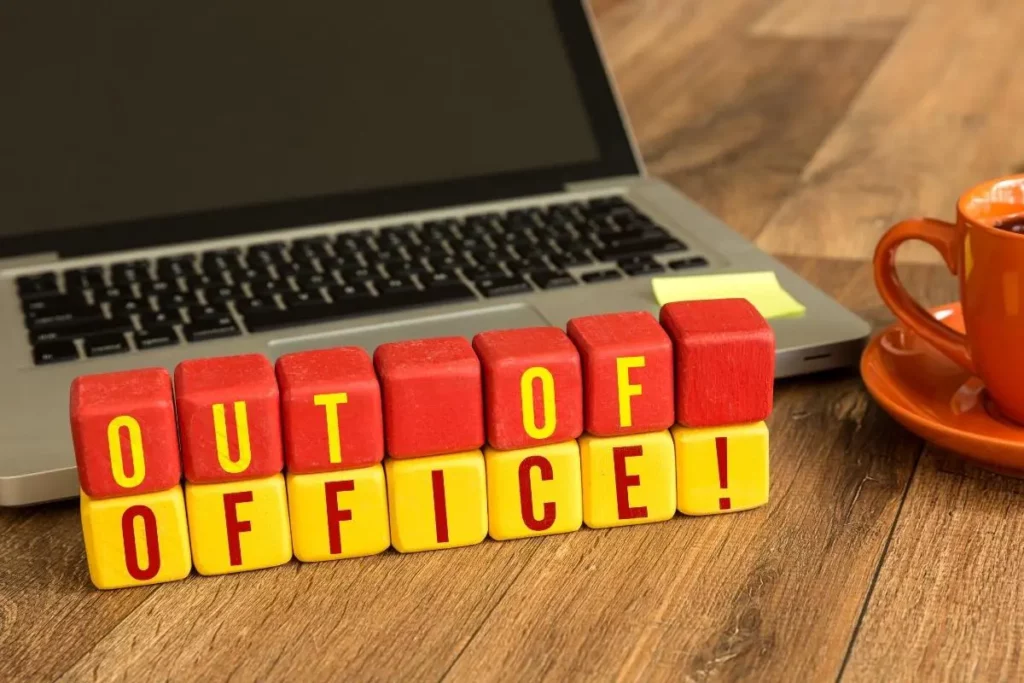 Understanding the Benefits of Absence Management Automation
Absence management software delivers cutting-edge tools to handle accelerating twenty-first-century issues. As well as the practical support of logging and forecasting staff absences, the software creates cascading benefits across companies and fosters the kind of well-supported company culture that a business needs to survive and thrive.
Saving you Money
People create a company's most important asset, but they never come without cost. Whether that's the cost of paid time off, overtime, or temporary workers to cover missing staff, absenteeism racks up expenses. Absence management automation protects your employee investment by monitoring overtime and opening insights into workforce patterns. The more time you have to optimise your workflow around your staffing absences, the more money you save on your upcoming projects.
Increasing your Productivity
How often have you sent a mission-critical email to a key employee, only to receive that ever-frustrating automated out-of-office email in response? Setbacks like these cause critical delays to important projects, leading to missed deadlines, unproductive teams, and unhappy customers.
Logging absences far in advance lets you, your managers, and your frontline workers know exactly who's available and when. Knowledge is power, and powerful absence management automation delivers the knowledge to staff your projects and keeps your productivity up to speed.
Saving you Time
Time off takes time, both from the employee's absence itself and for your HR team to record and recall the request. Even dedicated HR teams have better things to do than evaluate, log, and share information about absences. Whether hiring new employees, onboarding new starters, upskilling your veterans or planning your next team bonding activity, there are always more pressing matters than booking someone's trip to the dentist.
Absence management automation lets your employees self-serve their holiday request administration, saving your HR team's time and ensuring that your workers don't need a few days to muster up the courage to book an extra day off. That way, your company stays productive, and morale remains high.
Building a Pool of Actionable Data
You can launch as many internal initiatives as you like, but you're completely in the dark without data. Absence management automation generates insights about your company; better yet, this data asset increases in value over time. What's valuable now becomes even more valuable as the months, quarters, and years pass. Understanding your company's trajectory when it comes to absence empowers you to celebrate your successes and step in to correct your setbacks.
Tracking Different Types of Absence
HR experts typically describe four main types of absence: Holiday, illness, authorised, and unauthorised.
Distinguishing between each type, and comparing your company's rates to industry averages, can inform your next steps for improving your company culture.
Increasing unauthorised absences speaks to a disaffected workforce with low morale and high churn risk. The cost of hiring and training new employees drains your budget, so identifying these risks empowers your managers. Similarly, higher than average sick leave suggests an unhealthy workforce that could require health initiatives to protect them and sustain your team.
Identifying Burnout
Some studies show that 79% of the British workforce has suffered from burnout during their careers.
This phenomenon, labelled a troubling twenty-first-century epidemic by the World Health Organisation, affects far more people than we realise. Companies have a huge part to play in tackling the problem.
Burnout, or chronic stress from overwork and exhaustion, leads to myriad physical and mental health problems and speaks to serious issues in a company's culture. Absence management automation can help identify burnout, from logging patterns of excessive overtime to identifying increasing sick leave and unpaid time off.
Alongside protecting the business and the rest of its employees, a data-led conversation can really help staff on a personal level.
Automation Reduces Human Error
Everyone makes mistakes, and nobody's perfect. However, some systems become more prone to mistakes with greater vulnerability to human error. Emails get lost in crowded inboxes, and Excel cells get mistyped and overwritten. Pen and paper systems often prove rife with human error, and anything from handwriting confusion to filing problems gets in the way of a successful rota.
Crucially, some objectives are more tolerant of the odd human error, but absence management is not one of them.
Automated software solves this problem by curbing the human factor. There's little room for error in a fully functional digital solution, and many businesses reap the rewards. When employees trust a robust and effective system, they're free to focus on the things that matter: doing their jobs successfully.
Staying Compliant
Last but not least, absence management automation keeps businesses on the right side of the law. The government's DWP (Department of Workplace and Pensions) protects employees and employers with several laws around holidays, overtime, and time off.
Legislation like the Workplace (Health, Safety, and Welfare) Regulations 1992 and the Equality Act 2010 governs workplace absences, rights and responsibilities of all parties involved. Automating this process helps you rest assured in compliant, optimised business leadership.
Conclusions: The Benefits of Absence Management Automation
In conclusion, absence management software provides a data-led solution to a company's needs, supporting your colleagues and delivering widespread benefits. Beyond the simplicity and streamlined HR, absence management automation highlights a positive inwards investment, the kind that businesses require for healthy, sustainable growth.