What are the Benefits of a 4 Day Work Week
Everyone loves Fridays, so much so that the acronym TGIF rings out every week across the working world. While happy Friday, boring Mondays, and the two-day weekend seem cemented in our culture, it might not always be this way, as calls for expanding the weekend reach a clamour. A 4 day work week might seem radical and unthinkable, but international trials show promising results. It's worth exploring the benefits of a 4 day for workers and businesses alike as we look to the future of commerce.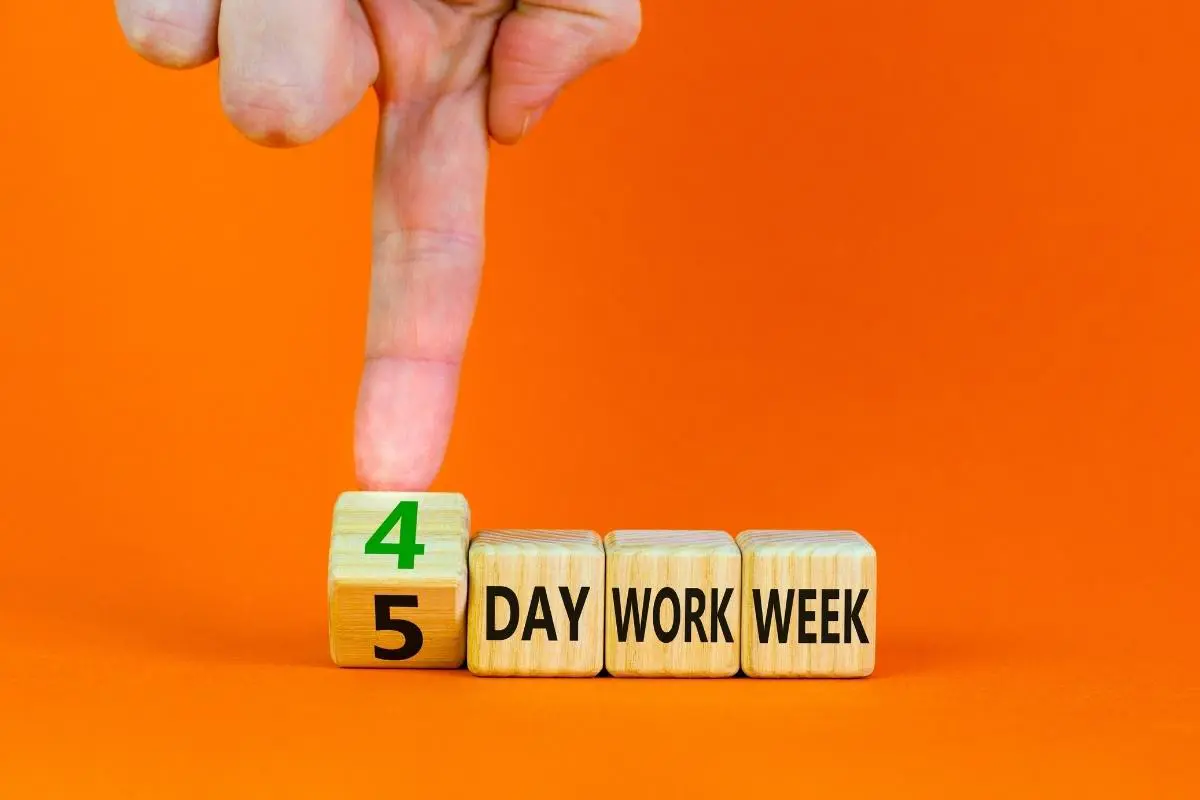 The History of the Work Week
During the industrial revolution, around 200 years ago, manufacturers typically worked 80-100 hours every week. This remained the status quo throughout the 1800s, with the US government outlining the standard work week lasting 100 hours as late as 1890. Labour movements in the early 20th century, along with rapid technological advances, changed everything.
In 1908, New England cotton industry workers became the first to demand a five-day work week. Employees, businesses, and legislators moved back and forth over working days and hours for the next few decades. The US eventually passed the Fair Labor Standards Act in 1938. They implemented this act in 1940, rolling out the universal 5 day work week and making the current working schedule younger than 100 years old.
Considering the Benefits of a 4-day Work Week
Industries build their working schedules collaboratively as relationships between technology, legislation, workers, and businesses evolve. Modern companies happily innovate their equipment, software, premises, branding, and products to boost sales and productivity but rarely consider the benefits of a 4 day work week. Technology is advancing faster than ever as computing, automation software, and AI unlock new opportunities. These opportunities include adjusting the working schedule to boost productivity. The current 5 day system is now nearing a century old, and the latest trials suggest we'd benefit from an update.
Trialling Shorter Working Weeks
The 4 day work week trial recently became an intercontinental phenomenon, with companies from South Africa to Iceland involved. In some cases, individual businesses lead the way in changing their work schedule, while in Spain, for example, the government invested 50 million euros in a wide-reaching national project. The vast majority of these trials boosted business productivity and employee well-being. Such results present themselves most obviously in the countries most famous for overworking.
These countries include Japan, a nation so saturated in over-exertion that Karoshi, or death by working, became a cultural staple. Several companies in Japan, including Microsoft's Japanese offices, trialled a four-day work week in 2019 and found productivity increasing by 40%. Giving employees time off every Friday also reduced electricity costs by 23% and cut running costs and office waste. Similarly, in Northern Europe and Scandinavia, many of the world's most productive countries operate with weekly work schedules under 30 hours a week. While some trials show teething problems and other unexpected issues, the benefits of a 4 day work week are well worth considering.
The Benefits of a 4 Day Work Week
Boosting Productivity
Studies show that employees only work at peak productivity for four of their eight hours a day. By condensing their work schedules, businesses rally their troops and keep them refreshed and optimised. Many companies also take measures to refine their meetings, eliminate interruptions, and set aside specific times to focus on getting the job done. Ultimately, more time to build a work-life balance on a 3 day weekend facilitates a more productive 4 day week.
Improving Morale, Cohesion, and Commitment
Feeding into the point about a work-life balance, trying new things and trusting your employees helps build a valuable team spirit. When employees get extra time to themselves, they repay that by giving back to the business. Some 4 day work week trials saw stress levels decrease by 50%, slashing burnout and presenteeism while boosting career investment in the organisation. Happier workers take fewer sick days, work better as a team, and become better, more well-rounded people.
Reducing Costs
In the month of August 2019, Microsoft Japan's 4 day work week scheme meant they printed 60 few pages. While this might seem small, it's only one company, on one expense, in one month. Eliminating 20% of your working days could also eliminate 20% of your costs, if not more. Businesses save on cleaning costs, heating costs, energy costs, water costs, stationery costs, equipment costs, and the list goes on and on. Any budget can experience the benefits of a 4 day work week.
Supporting Childcare and Workplace Equality
Overwork puts a strain on businesses, employees, and their families. Recent figures from the UK alone show that 2 million people can't commit to employment due to childcare needs, and women make up 89% of that demographic. The 5 day work week takes time away from parents and children, disproportionately affecting women and widening the gender pay gap. By freeing up time for childcare, the benefits of a 4 day work week include richer workforces enhanced by gender equality.
Building a Greener Future
Businesses rely on sustainable environments to continue operating and thriving. The climate enjoys the benefits of the 4 day work week when reduced costs also decrease commercial carbon footprints. Trials already highlight this decreasing impact, as shorter work schedules cut operational and commuter emissions. In the US, Utah state ran a 4 day work week project and saved 6,000 tonnes of CO2 in less than a year.
Adding a Competitive Edge in Recruitment and Retention
Finding the best staff takes time, money, and resources, so it always stings when you lose out. Whenever a senior employee churns over to a competitor or a rival business snags your exciting prospect, their future with your company disappears. Employees love progressive strategies like the 4 day work week, and prospective employees love innovative business leaders. On the jobs market and beyond, the 4 day revolution makes a massive difference in forward-thinking firms.