Workplace Trends for 2022
January brings new business challenges every year, and the 2020s add extra turbulence, uncertainty, and dynamic new norms. Widespread changes swept through office spaces worldwide in the past few months, and the rate of change shows no sign of slowing. However, reflecting on the existing trends and preparing for their growth in the coming months gives businesses the best chance to meet the needs of workplace trends for 2022.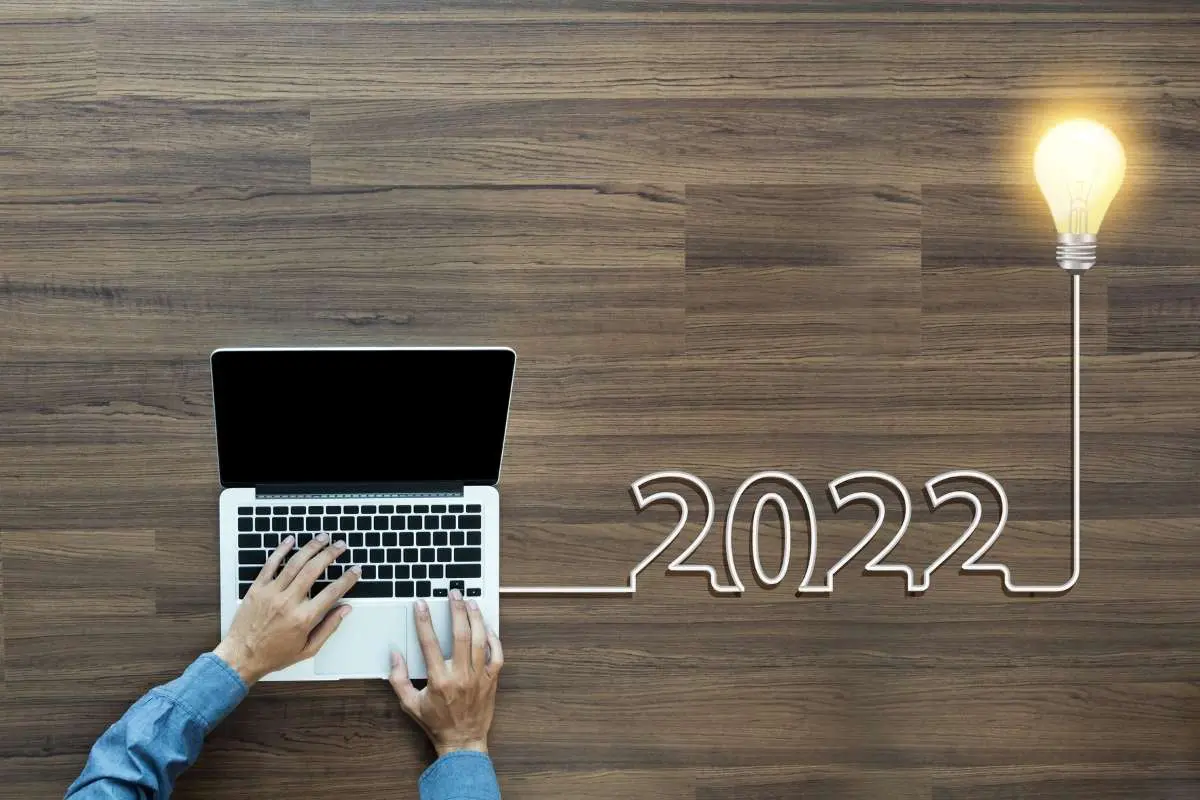 What's Driving Workplace Trends for 2022
Of course, the elephant in the room driving many workplace trends for 2022 is the not-so-novel coronavirus Sars-Cov-2. Covid forms a considerable obstacle to the previously-fundamental communal workspace. Even with the vaccine rollouts, Covid rates prove unpredictable and fluctuate wildly from season to season. Office restrictions and even lockdowns follow in its wake. This affects how businesses operate and how their employees act and feel, from government policies to personal preferences.
Covid also hides other factors influencing workplace trends for 2022. Demographics also shift as Gen-Z enters the workplace, and millennials and Gen-X work their way up leadership ladders. This shift continues to ripple through policies, agendas, and even a company's tone of voice.
The influence of new technologies, from automation to communication to AI, expand our capabilities and shift our roles in the workplace. As digital solutions increasingly supplement manual work and the human creative spark becomes more precious, new trends take centre-stage in 2022 and beyond.
Hybrid Working's Dominance Continues
Hybrid working, like Covid itself, looks set to stay with us in 2022. Many workers enjoy the home comforts, privacy, and family time possible with remote working. Cutting out commutes also means employees get extra rest time, save money on transport, and escape the boredom of traffic jams and or busy busses. From an ethical perspective, hybrid working curbs emissions and empowers disabled workers, creating greener, more diverse workflows.
These employee benefits often travel upwards, as freedom and happiness manifest increased productivity and efficiency. However, businesses must invest in new plans to support such an increase of remote work.
Health and Safety
While many remote workers feel happier and work better from their own places, being cooped up indoors can cause isolation. Businesses welcoming remote working should boost their communication channels with distant staff. Checking in with all your workers helps you understand wellbeing issues and meet them as they arise. Robust counselling provisions, honest discussions about mental health, suggestion boxes, and attentive management all help workers stay safe, happy, and productive remotely.
Hybrid working also involves workers and managers spending some time in the office. To remain healthy and compliant, workplaces must stay agile about workplace trends for 2022. Ventilation, handwashing stations and regular testing will all remain permanent fixtures in the future. This helps curb the spread of Covid, with the added benefit of containing other workplace bugs and flues and keeping workers working.
Hybrid Hiring with Workplace Trends for 2022
Hybrid working isn't the only new challenge for businesses forging forward into a new year. Recent months saw unprecedented churn and employee turnover, as businesses faced cutbacks and income loss, and employee priorities changed with the changing times. Remote working expanded the recruitment pool, creating a double-edged sword whereby your business can search further afield for the perfect new recruits, but bigger firms can swoop in and headhunt your best employees.
If flexible working creates the issue, flexible working can also solve it. With demand high, companies must now explore hybrid working offers to entice new recruits into the fold. Distanced onboarding also brings fresh challenges because learning and development teams must adapt to new workplace trends for 2022. Once upon a time, new recruits met their team organically and built relationships as they encountered people around the office. HR teams must now up their game to schedule meet and greets, digital onboarding programs, and team building over the internet rather than over physical office spaces.
Maintaining Engagement
Hybrid working can revitalise businesses, but it also leaves them vulnerable to losing focus. The worst-case scenario involves employees losing their drive to work when they stop driving to work. The Domestic hustle and bustle can distract employees, as can the lure of the duvet, along with the stresses and worries that living in the 2020s brings. The problem is, even your most conscientious workers become disillusioned if they take an unscheduled break and no one even notices.
Communication holds the key to noticing and solving these issues. Teams must schedule check-ins across hierarchies and between departments. They must set flexible yet thorough objectives for each quarter, each week, and each day. When they meet those objectives, they should celebrate. When they fail to meet them, they should figure out why and work to correct them. Systems like these require dedication and perseverance, but they pay off in the long term. Investing in smart, internal infrastructure like time and attendance systems offers a new solution to meet this new challenge.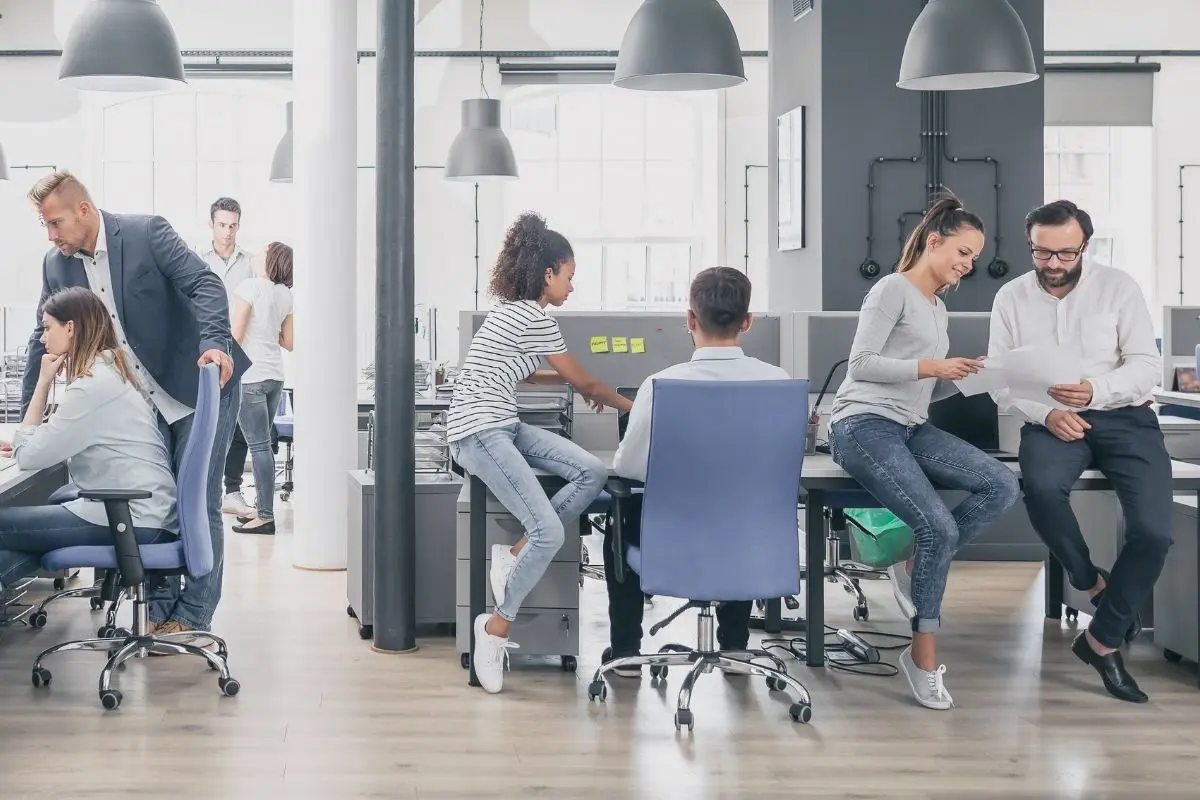 Workplace Norms Reviewed, Challenged, and Changed
Covid accelerated the disappearance of the already-rare workplace suit. As smart-casual enters the mainstream, other policies deserve a rethink as we consider new workplace trends for 2022. Hard-line rules around piercings and tattoos are already becoming obsolete, as outdated norms rule workplaces out of high-quality employees. While creating new rules for a new year, firms should also ensure they're up to date with the diversity and social justice commitments outlined in their employee handbooks. Such priorities prove ever more critical in today's world. Staying relevant and thoughtful offers businesses the best way to foster a thriving work environment.
Upskilling, Upskilling, Upskilling
Employees now value learning and development opportunities almost as highly as financial incentives and promotion opportunities. Successful modern firms must use all three in order to survive and thrive as we head into 2022. Training, senior shadowing, and industry-certified accreditation all go a considerable way in keeping workers happy, productive, and invested in your company's goals.
In any case, the new technology required to ramp up remote working also requires refresher training to make sure everyone's on board. Firms capitalise on hybrid working's efficient potential by ensuring workers know their way around every new feature of every new tool.
Smart Communication in Workplace Trends For 2022
Digital communication helps businesses collaborate and share their projects with the world. Again, hybrid working accelerates this trend, as people spend more and more time online. Companies should prepare smart communication strategies to embrace this trend in 2022, with things like social media training, social campaigning, and even internal networking to break silos and encourage teamwork.
Trends to Support a Work-Life Balance
Working from home can feel like living at the office if you're not careful. Employers optimise their workforce by ensuring they don't burnout and maintain a healthy work-life balance. Making sure employees aren't burning through overtime or forgetting to take their holidays creates a sustainable workflow. By using smart timesheet management and shift tracking tools, employers can credit hard work. They can also intervene in overwork, because distributing holidays keeps their business on track.
Conclusions: How to Support Sustainable Workplace Trends for 2022
Businesses are always developing new ways to survive and thrive throughout the pandemic and beyond. From dress codes to training opportunities to remote working and holidaying, business leaders need smart solutions to embrace the new workplace trends for 2022. Incorporating new trends helps businesses attract the best recruits, and supports the existing team's happiness and success.